1. Start your sightseeing with a stroll in Ueno Park.
Let's go to Ueno Park first to visit the Iga-ryu Ninja Museum and Ueno Castle.
You can also visit the memorial museum of Matsuo Basho, a haiku poetry master, as well as Haisei-den, which designated as an Important Cultural Property.
For detailed information on the Iga-ryu Ninja Museum and Ueno Castle, please click below.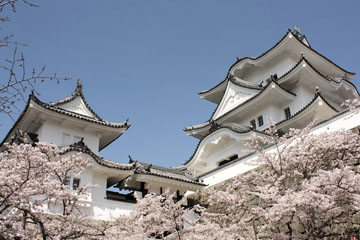 2. Explore the Castle Town
Leave Ueno Park and head to the Iga Ueno Castle Town to explore.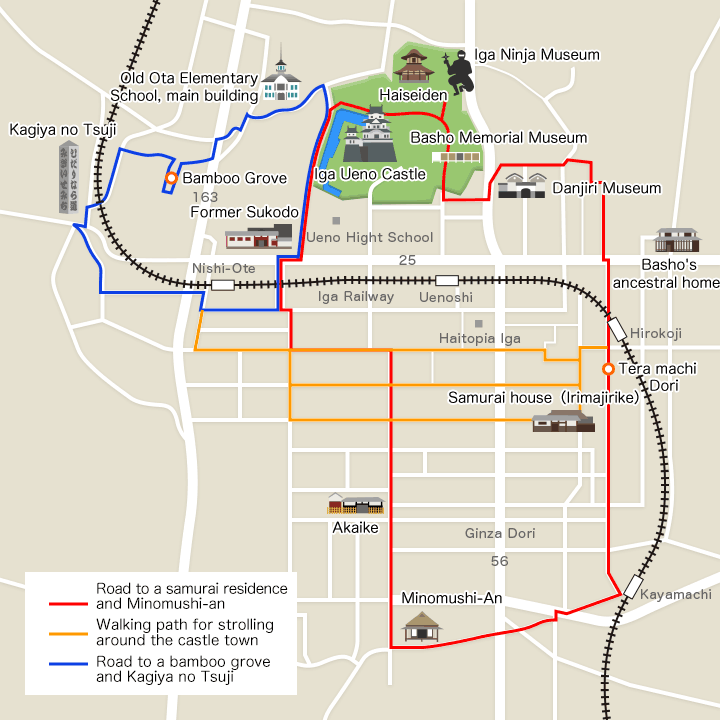 Danjiri (festival float) Museum
The Danjiri Museum exhibits the main features of the "Ueno Tenjin Festival": Three of the danjiri floats and a recreation of a demon parade that can be seen almost nowhere else in Japan.
You can also watch a video of the festival with high-definition images and high-quality sound. It can enhance realistic sensation and make you feel as if you are experiencing the festival.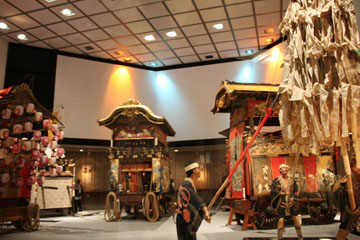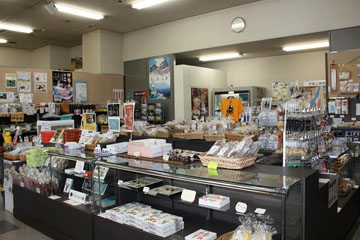 There is a tourist information center operated by the Iga Ueno Tourist Association within the museum, where sightseeing information is available.
You can also get dressed in a ninja costume at "Ninja Henshin Dokoro (ninja transformation spot)" and buy gifts at a shop.
For detailed information on the Ueno Tenjin Festival, click below.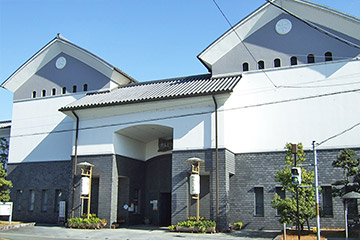 Buke-yashiki (Residences of Samurai Warriors), etc.
Residence of the Irimajiri family (Admission fee required)
You can watch an authentic samurai residence.
The gate called "nagaya-mon" was unique to a samurai residence, the shape of which differed depending on the rank of samurai.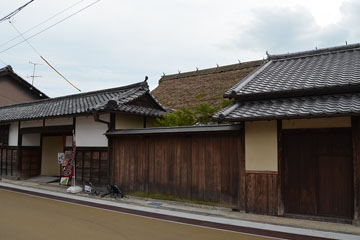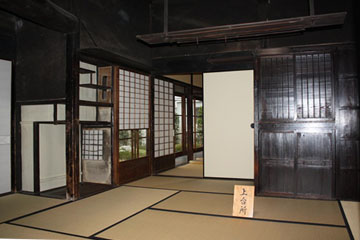 Closed: Tuesdays (Open, if a holiday falls on a Tuesday.)
Historical Site Kyu Suko-do (Admission fee required)
A school for the children of samurai warriors. You can see the lecture hall that has been preserved in its original condition.
Closed: Tuesdays (Open, if a holiday falls on a Tuesday.)
Residence of the Akai family
A residence of samurai with a "nagaya-mon" gate, a feature unique to Buke-yashiki. This building has been used to be renovated also as an event space for rent.
Closed: Tuesdays (Open, if a holiday falls on a Tuesday.)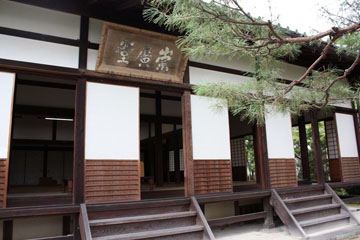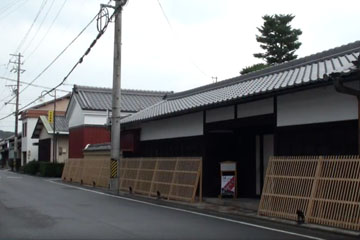 Haiku and Matsuo Basho
Haiku is the shortest fixed form of poetry in the world.
It was originally just an elegant play on words. However, Matsuo Basho, a great haiku master born in Iga, elevated it to a refined form of art.
Basho was a poet who devoted much of his time to traveling. He composed many excellent haiku while traveling throughout Japan.
Among his travel writings, "Oku no Hosomichi (the Narrow Road)" which contains many haiku is particularly famous.
Even after he moved to Edo, now called Tokyo, when he became an adult.
He is said to have often come back to Iga.
There are several Basho-related buildings in Iga.
* The word "Basho" means a Japanese banana that is grown for decorative purposes.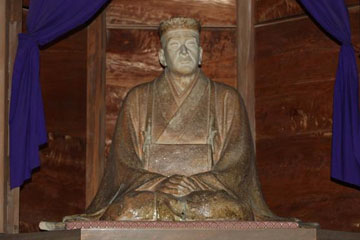 Haisei-den (located in Ueno Park)
A building built to commemorate the 300th anniversary of the birth of Matsuo Basho. The exterior design was inspired by Basho's traveling clothes. It has been designated as an Important Cultural Property.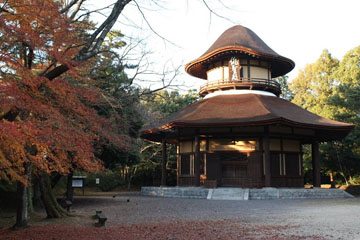 Basho's Birth House (Admission fee required)
The house where Basho was born and spent his life until he was 29. A studio named Chogetsu-ken lies behind the house, where Basho compiled "Kai ooi", his first collection of haiku.
Basho Memorial Museum (located in Ueno Park) (Admission fee required)
Cards bearing his original handwritten works and other Basho-related materials are on display.
Minomushi-an (Admission fee required)
A hermitage was built by Hattori Doho, one of Basho's disciples. This hermitage and its garden will offer visitors a "wabi-sabi" experience, an aesthetic sense of Japanese art emphasizing quiet simplicity and subdued refinement.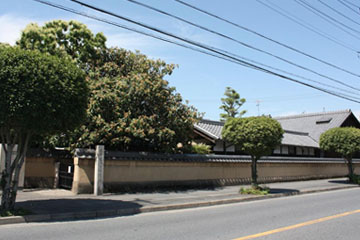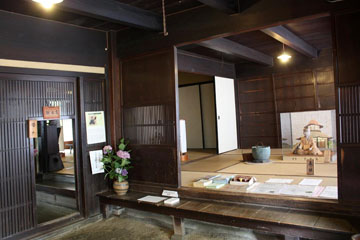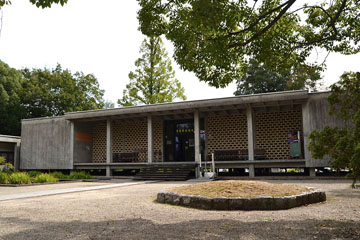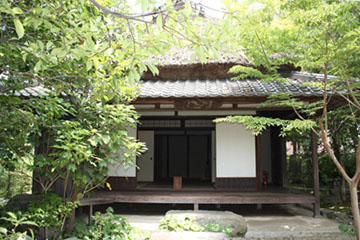 Duel at Kagiya no Tsuji
Iga-goe Shiryo-kan Museum (Admission fee required)
* Temporarily Closed
The duel at Kagiya no Tsuji by Araki Mataemon, a samurai warrior active in the late 16th to the early 17th century, has been featured in numerous movies, TV dramas and novels.
This Kagiya no Tsuj was the setting of the climax scene where Mataemon took revenge.
Today a museum has been built on the site, and various materials related to the duel are on display.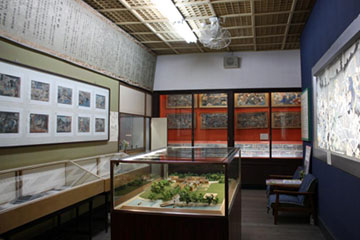 Other Things to See:
Bamboo Grove at Koroku-zaka
Quaint Bamboo-lined Path
Main Building of Kyu Ota Shogakko (Former Ota Elementary School)
Educational materials are on display inside the wooden school building.
Sugawara Shrine
A shrine that is familiar to local people, where you can draw a fortune-telling strip. The Ueno Tenjin Festival is the festival of this shrine.
Tera-machi Street
A quiet street lined with many temples with white walls on both sides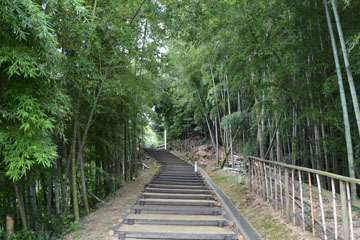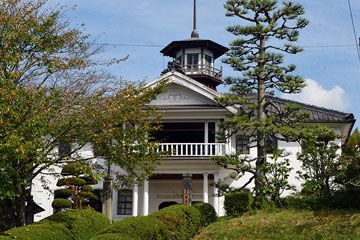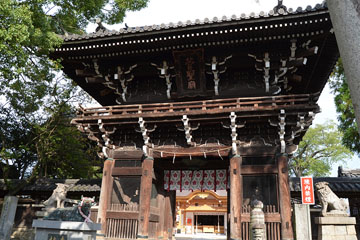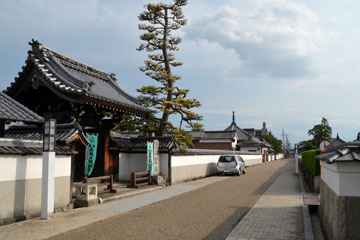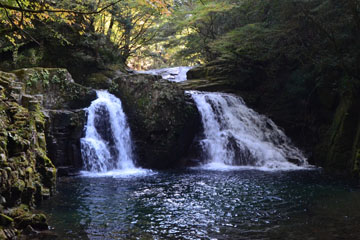 Add tourist attractions nearby to your itinerary.
For details, click here.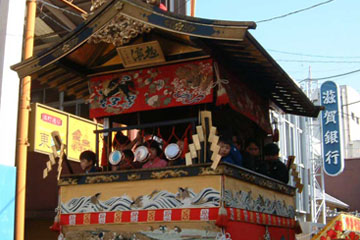 Enjoy festivals and events.
For details, please click here.